---
---
Overview of EQAlite
If you need a system to manage your proficiency testing (PT) schemes but you do not need many of the functions in our main EQA Programme Manager system , then EQAlite is for you.
At its simplest, EQAlite offers you a web-based system that allows you maintain the details of your participating laboratories, the schemes you run and the individual distributions or rounds that you issue. It also provides your participating laboratories with a website where they can enter their results and view the final round report.
We can tailor the round reports to use whichever statistical analysis method you choose, z-scores, robust z-scores etc (including ISO 13528, ISO 5725:2, ISO 5725:3 etc), in fact the whole system can be tailored to meet your precise requirements. We can, for example, allow you to maintain units, methods and machines used by participants for further analysis, participants would select the method used when they enter their results. We can also add standard website features such as a page with your contact details, a page about you, news items, registration details, scheme handbooks etc.
Read how one client has used their version of EQAlite to streamline the results, statistics and reporting process, saving time to expand their EQA scheme. Bulletin of The Royal College of Pathologists - January 2014

---
Key features of the system are:
Maintain participants, their contacts and their scheme membership
Manage schemes, rounds (runs, distributions etc), and their analytes/tests/parameters
Manage samples (including stability and homogeneity tests), methods, machines, techniques etc
Mail-merge for sample labels, letters, despatch notes, picking lists, certificates etc
Multi-language (easily set up for all the languages your participants use)
Participants log in to enter results (quantitative and/or qualitative), and view reports
Reports individualised for each participant
All statistical standards supported
Trend analysis & periodic performance reports
Record and track queries and complaints (optional extra)
Record and track poor performance incidents, root cause analysis (optional extra)
Built in Quality Management System (optional extra)
Ad-hoc bulk emails to participants, automatic emails for round issue
Audit trail for participant and round records
Download participant and results data to Excel
Login page

Participant list page

Round page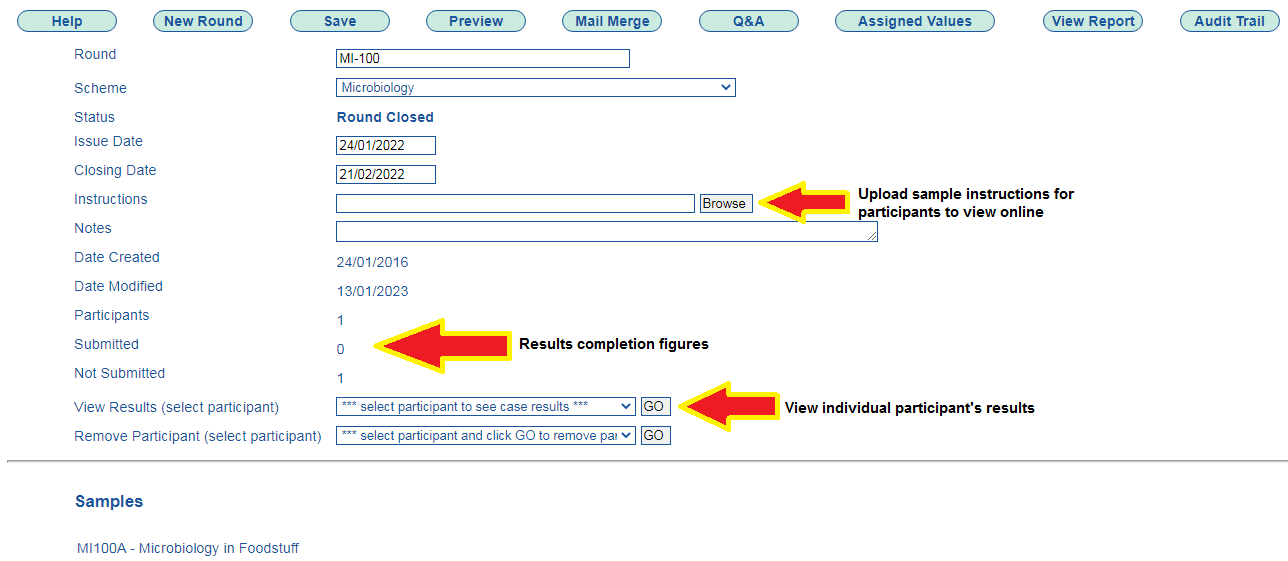 Report examples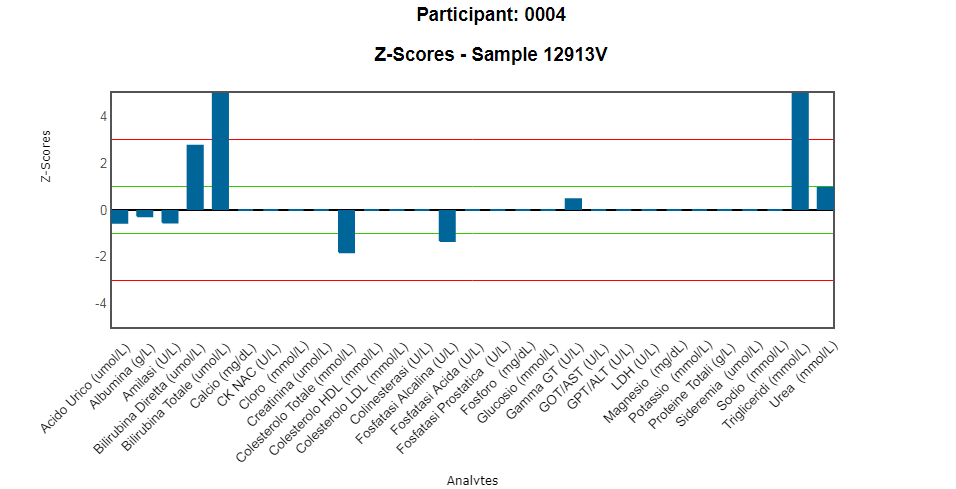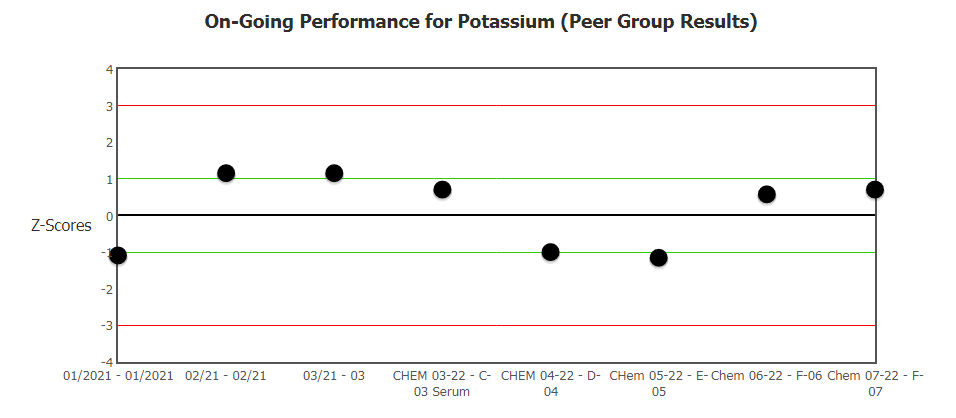 ---
Key benefits of EQAlite for you:
No up-front purchase costs - annual charge linked to membership and therefore proportional to your income
Complete accessibility - ability to run the system via an internet browser 24/7 from any device
Minimal operational management - no installation, simpler infrastructure support, no software/equipment updates, no system backup overheads etc
Complete flexibility to meet YOUR requirements within YOUR budget
Increase YOUR efficiency giving you more time to achieve and maintain ISO 17043 accreditation

---
Demonstration System
We have set up a demonstration website BUT you will need to contact us for a login and password.
Click here to request a password
In the meanwhile, you can see a short video (no audio) which quickly demonstrates EQAlite: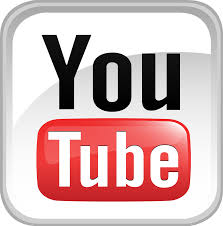 ---
Tags
ISO 5725:2 KPMD Programme Management System ISO 17043 EQA software z scores proficiency UK NEQAS ISO/IEC 17043 CPA inter-laboratory 17043 interlab UKAS inter-laboratory testing clinical laboratory ISO 13528 clinical laboratories proficiency testing software ISO 43 guide z-score testing interlab proficiency ISO 43 NEQAS proficiency testing software interlaboratory comparison programmes software as a service reference materials interlaboratory comparison EQA ISO 5725:3 interlaboratory comparison software